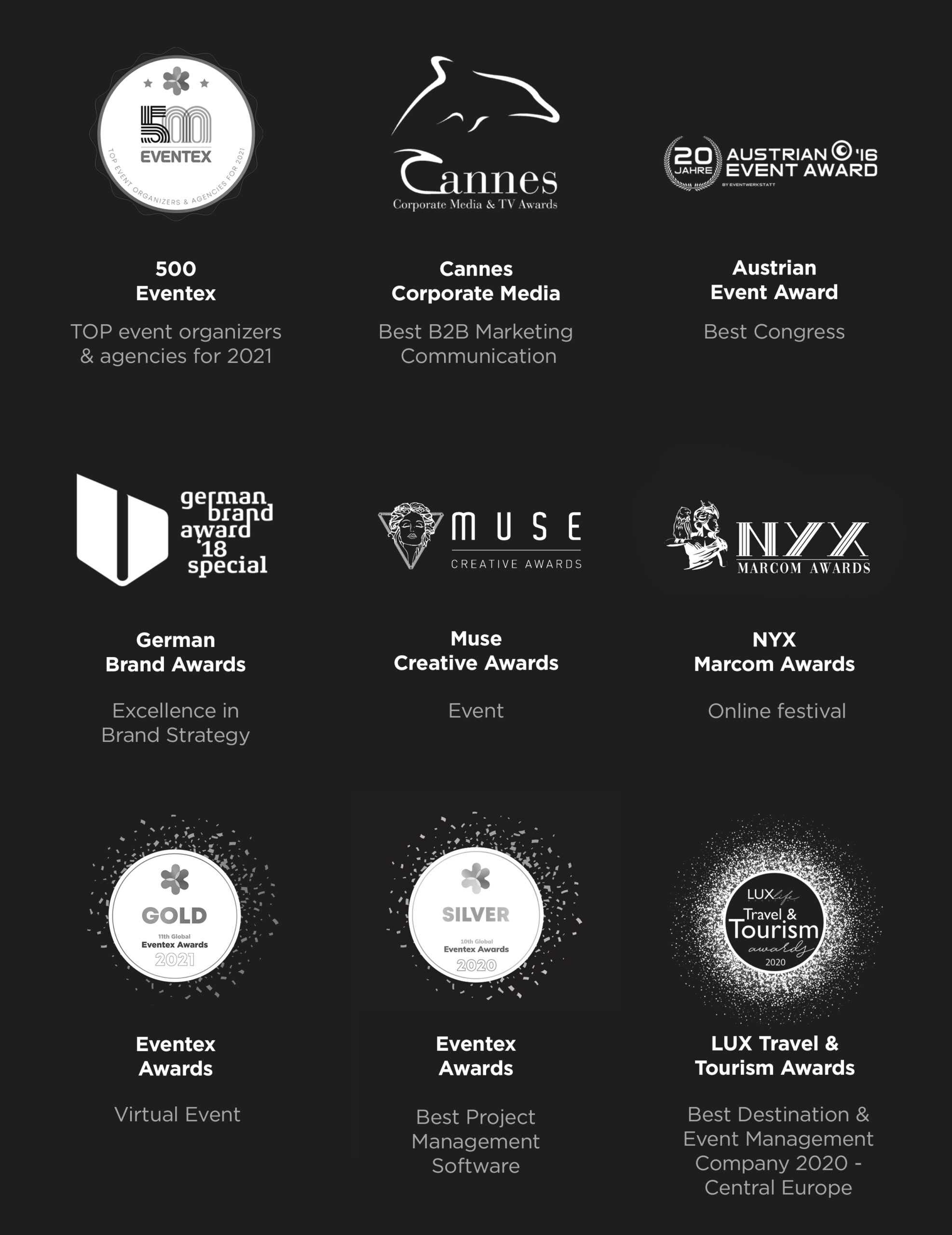 worldwide boutique event agency network
Making event planning look easy since 2005

We started Mertel, because we wanted to create an experiential event agency inspired by the world's top chefs. Just like in a successful restaurant, in event production it's crucial to combine the art of creativity with flawless timing and processes. We strongly believe that events are crucial pieces of building a brand's story. With innovative solutions like our very own ORCHESTRA – an international platform of unique concepts from local markets, combined with a next generation project planning system – we can deliver unique events with predictable costs, timing and seamless execution like never before. After all, we're the only event agency in the world to be awarded the German Brand Award for Excellence in Brand Strategy, Management and Creation
LEARN MORE
Our events changed the history of brands 1210 times already.
LEARN MORE
our work
Honestly, we'd rather talk about your next event, but if you insist...
In our portfolio you'll find events of all shapes and sizes from small, well planned occasions, large-scale productions up to exclusive VIP extravaganzas. One thing they have in common: our passion. But enough hot air from us. Have a look at our past work yourself.
clients
If we'd list all of our clients' logos, you'd have to scroll for hours
event agency franchising
Let's open a Mertel boutique event agency in your region together.
It's simple. If you're an experienced event planning professional, who passionately believes in the power of events, we want you. Not to work for us, but rather we want you to be the boss of your own Mertel agency.
Mertel is an international boutique event agency run by local owner-partners.
You get access to the ORCHESTRA system with our efficient processes, concepts and ideas, even established budget proposals – everything that saves your time and maximizes your creativity when producing a new event. Plus, we help you get to the next level with our strong brand and credentials of an established event agency, which is needed to succeed in most large new business pitches.
JOIN MERTEL